permanent jewelry
If you haven't heard of permanent jewelry, it's exactly as it sounds—forever—or at least until you want to take it off.
your newest obsession
Jewels to live in & love
It's painless, safe & clasp-less. You pick the chain, we custom fit it to your wrist or ankle etc., weld it together and you're good to show off your new shine. They make perfect friendship bracelets, bridesmaids gifts, sister-sister or mother-daughter bracelets.
Pricing
14kt gold fill + sterling silver
Bracelet/Anklet........................$55-$75
Necklace................................$115-$135
Please note that prices are subject to change at anytime based on market value. All sales are final once chain is cut to size.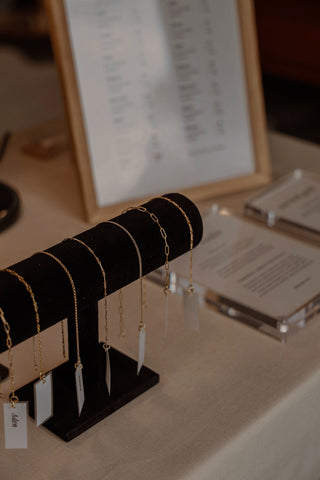 01. Selection
Here the fun begins—browsing our ever changing selection of 14kt gold fill + sterling silver chains. Beautiful dainty, yet durable chains meant to be lived in everyday.
02. Location
Time to choose the location of your piece—whether it be a ring, bracelet, anklet or necklace. Your options are endless! We will customize each pieces to perfectly fit the location of your choice.
03. Spark
Now onto the best part—the spark! This process takes less than a few seconds and is completely painless. The end result is falling in love with your new permanent jewelry!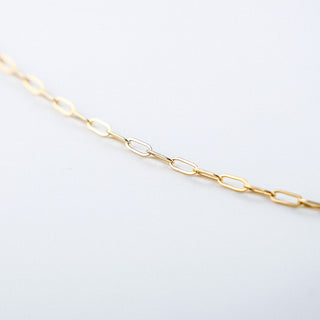 Aden
gold + silver
This bold beauty is the bulkiest of the collection with an elongated opening & thick frame. Often paired with smaller, more dainty chains, Aden is complimentary to both preexisting jewelry and new links alike.
Anora
gold + silver
Small but mighty, this round link is the brightest of our collection. With circular links, the vast surface area beams light from all angles. Saturated with color and personality, bringing light to darkness & promoting resilience.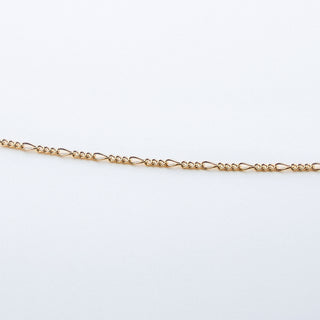 Atlas
gold + silver
An instant staple piece. Made famous by Italians in the eighteenth century, this figaro chain signifies a fashion that will never fade. A perfect pattern of ovals & rings marries design & details to tell a story on skin.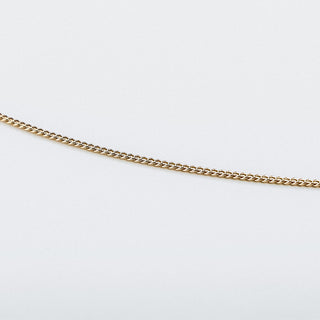 Harper
gold + silver
The statement piece you've been waiting for. An infinity chain intrinsic in shape & style, Harper is bold, curvaceous & authentic, more polished than those before her.
Hudson
gold + silver
Symbolic of a past-life utopia, the light follows her every move, illuminating the surrounding space in a blanket of dancing stars. With a shine so bright, you can't miss Hudson's forever glow.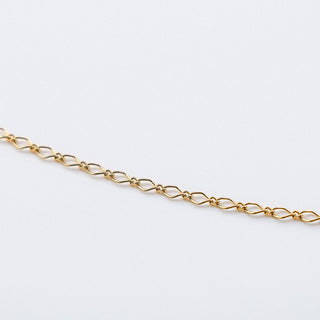 Margo
gold + silver
Dainty and elegant, this diamond link emulates a forever keepsake, equally rich in character & magic. Margo is symbolic of iconic style and authentic taste. A subtle yet striking chain that speaks for itself when worn.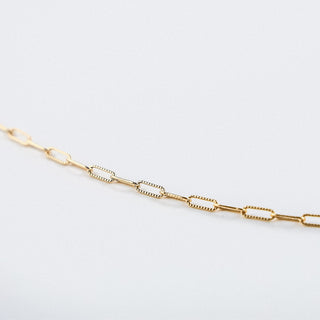 Maverick
gold + silver
Bold, beautiful and the star of the show. Maverick represents the way in which we are ever connected to one another as individuals, linked together through an array of shared emotions, relationships, lifelines, and beyond.
Millie
gold
A collector's item with boundaries unlimited. Millie is far from your ordinary link chain and instead eludes modern elegance with its elongated bar design. A stunning complimentary piece to dainty & bold chains alike.
Phoenix
silver
A classic coin chain filled with the brightest shine imaginable. Phoenix is a show stopper and beams light from every angle. A true show stopper and great addition to a dainty chain stack.