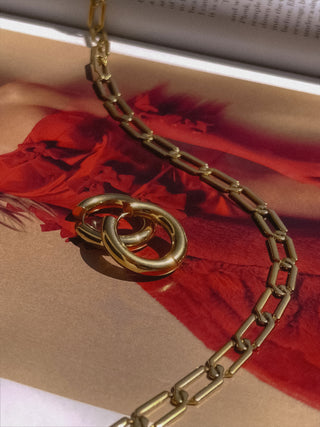 True fan faves
Most wanted
The people have spoken, shop our coveted pieces; they won't disappoint.
Our jewels, your way
At Hoft Studio, we believe that luxury should be accessible to all, which is why our affordable jewelry allows you to embrace sophistication without compromising your budget. We take pride in offering high-quality, handcrafted designs that elevate your style and leave you feeling empowered.
Review from you
Fantastic quality
"I bought this necklace earlier this year and I'm amazed at the quality and detail! It's my favorite necklace that I wear every single day and it looks exactly like the day I opened the package. I get tons of compliments on it too, I can't say enough about how much I love it!"
- ella g.
Shop the edit
A curated look just for you.
Shop the edit
A curated look just for you.
trend alert
Get welded
Hoft Studio offers a one-of-a-kind, in-person permanent jewelry experience. Check to see the latest popups near you or book your very own permanent jewelry event!
Stay inspired - we're worth the follow.
#hoftstudiojewelry
free shipping
US orders of $75+ are eligible for complimentary shipping.
easy returns
We offer 30 day returns through our self-service portal.
quality materials
Ethically crafted and finished using high quality recycled materials.