Materials + Care
Ethically crafted and finished using high quality recycled materials.
Here's a few tips for how we recommend you enjoy a long and happy life together.
GOLD FILLED
Go head, get it wet, wear it for life! We do recommend you remove these pieces in saltwater or chlorine as they can be harsh on metals. Wearing it while using basic lotions is okay, remove it or keep it away from anything strong- retinol, peels, glycolic acid etc.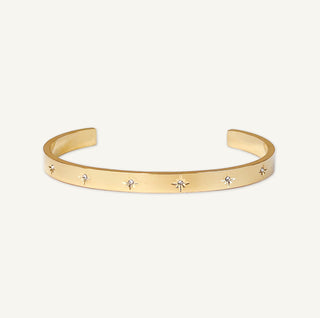 GOLD PLATED + STERLING SILVER PLATED
We recommend you keep it dry and away from skincare products. Remove your pieces to shower, swim, and avoid coming into contact with lotions and creams.

We plate our pieces with a layer of gold that is above industry standard and use a protective e-coating to help prevent tarnishing. These additional steps will help extend the life of your piece. Storage tip - keep it in a plastic bag to help avoid moisture in the air.
STERLING SILVER
When exposed to oxygen, Sterling Silver naturally oxidizes over time. We recommend you store your jewelry in an airtight baggie- your Hoft Studio bag is a great choice! If your pieces oxidize, use a silver polishing cloth to bring back its original shine.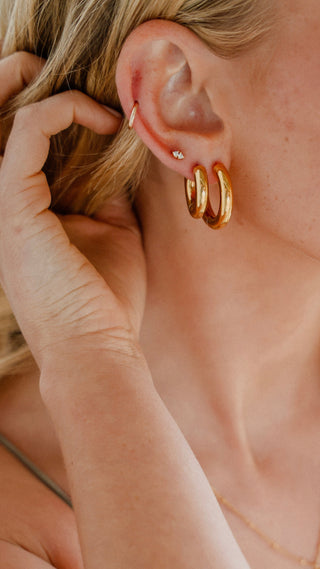 BRASS
Hoft Studio's original designs are created in 14 karat gold plated brass. All of these designs also have an additional layer of e-coating applied to their surface. Because they are plated, we never recommend wearing them in water.

Brass is a fantastic option as it's an affordable price point and durable. If you need to clean our 14 karat plated jewelry you can do so by buffing gently with a dry cloth. Don't forget to keep it stored in a pouch when it's not being worn.